Jump to Recipe
Have you ever made some oyster mushroom recipe? These fried oyster mushrooms make a surprisingly delicious side dish for rice, potatoes, pasta, quinoa, or just a tasty snack in just 20 minutes. Moreover, this vegan oyster mushroom dish is one of those hearty meals that are perfect for any time and any day of the week! After all, this incredibly tasty recipe uses only 6 ingredients and is completely vegan.
I've been regularly cooking this vegan oyster mushroom recipe since I discovered it several years ago. They are so versatile and filling, their flavor and texture are just amazing. Frankly, this vegan plate tastes even better than meat! Its smell is so tempting! You will be addicted once you try it. They are mild and tender with a subtly woody flavor. So these fried oyster mushrooms make a great appetizer both for those who love vegan recipes and for meat lovers too.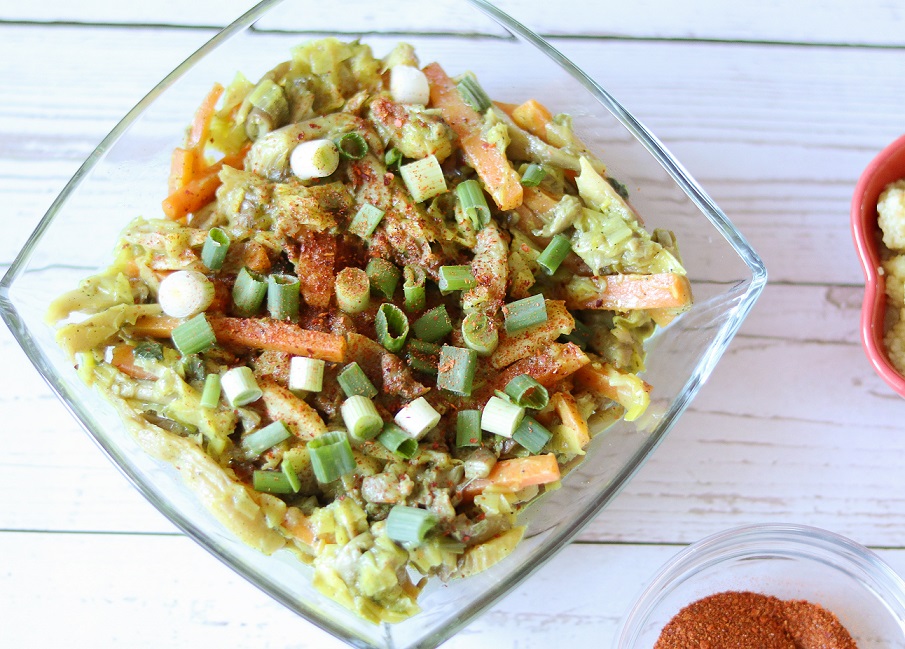 Are oyster mushrooms good for you?
Oyster mushrooms aren't just delicious, they can be really good for you as well! In fact, oyster mushrooms are an excellent source of protein, vitamins, minerals, dietary fiber, and other antioxidants. They can protect your body from damages that might lead to chronic diseases. Additionally, oyster mushroom helps strengthen your immune system, is low in calories, gluten-free, fat-free, cholesterol-free, and very low in sodium. For this reason, they provide you with great immune support, help you with lowering your blood pressure and lower cholesterol levels, protect your body against several types of cancers and defend against neurodegenerative diseases.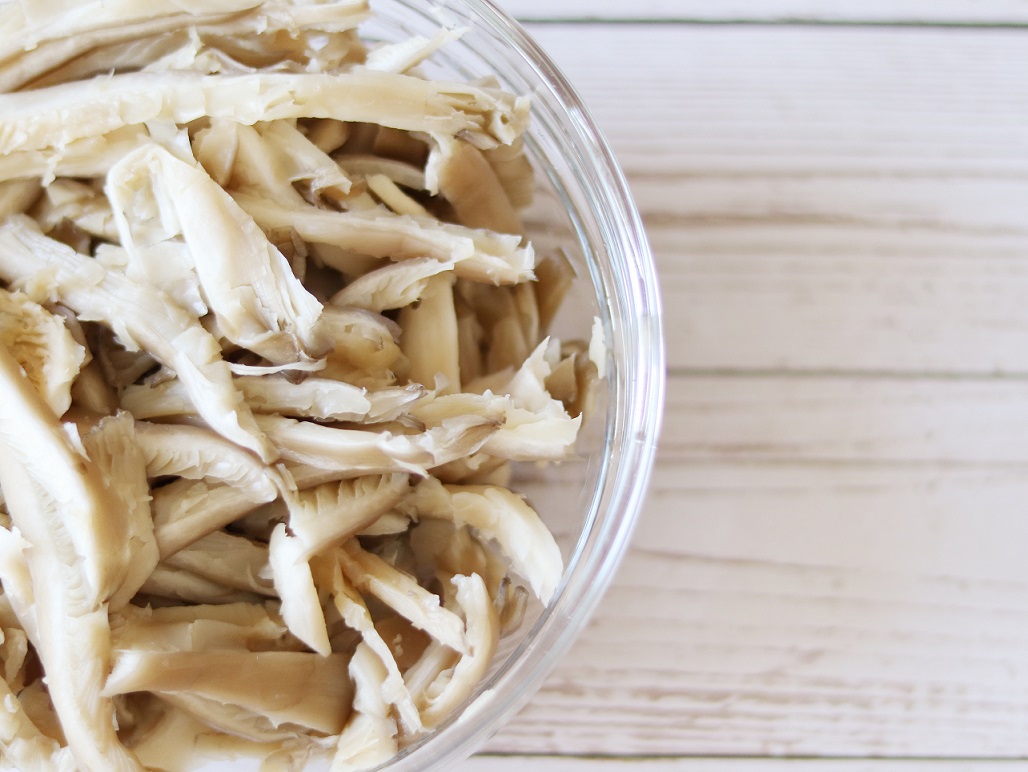 Healthy Ingredients for Oyster Mushroom Recipe
This easy recipe for fried oyster mushroom needs just a few wholesome ingredients: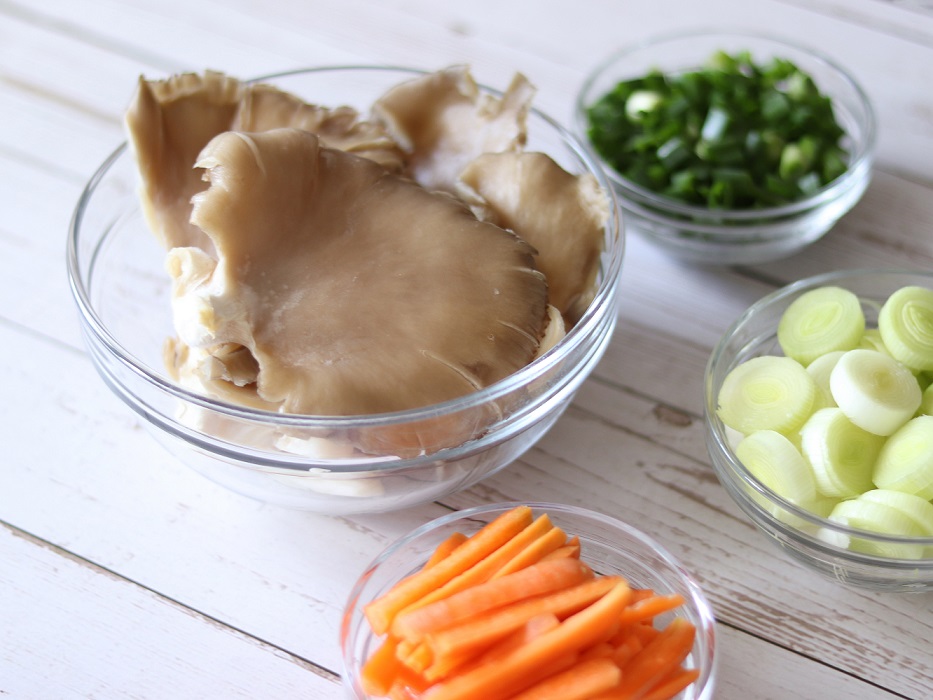 Oyster Mushrooms

Leek

Green (spring) onions

Carrots

Any vegetable oil

Spices
Time needed: 27 minutes.
How to Make this Oyster Mushroom Recipe (3 easy steps)


Cook vegetables first

First, heat ¼ cup (60 ml) vegetable oil in a large skillet or frypan. Add onions, leek, carrots, and sauté for 3-5 minutes on high. Reduce the heat to medium and cook for another 5 minutes until the vegetables are soft and slightly browned stirring frequently.



Add the oyster mushrooms

Then add thinly sliced mushrooms and cover the frying pan with a lid for 5 minutes. The oyster mushrooms will release their juices and cook in their own liquid, combining the flavor of the mushrooms and vegetables together.



Season it to taste

After 5 minutes, once the mushrooms have released their moisture, remove the lid, add some ½ tablespoon mustard and spices to your taste (salt, pepper, dry garlic, cumin) and cook on medium-high heat for 5-7 minutes, stirring constantly or until all the mixture is rich and creamy.



Serve it warm and enjoy

Finally, serve it immediately while still warm sprinkled with some finely chopped green onions and crushed red pepper, and enjoy it as a light lunch or dinner or side dish with rice, potatoes, your favorite pasta.
What are oyster mushrooms?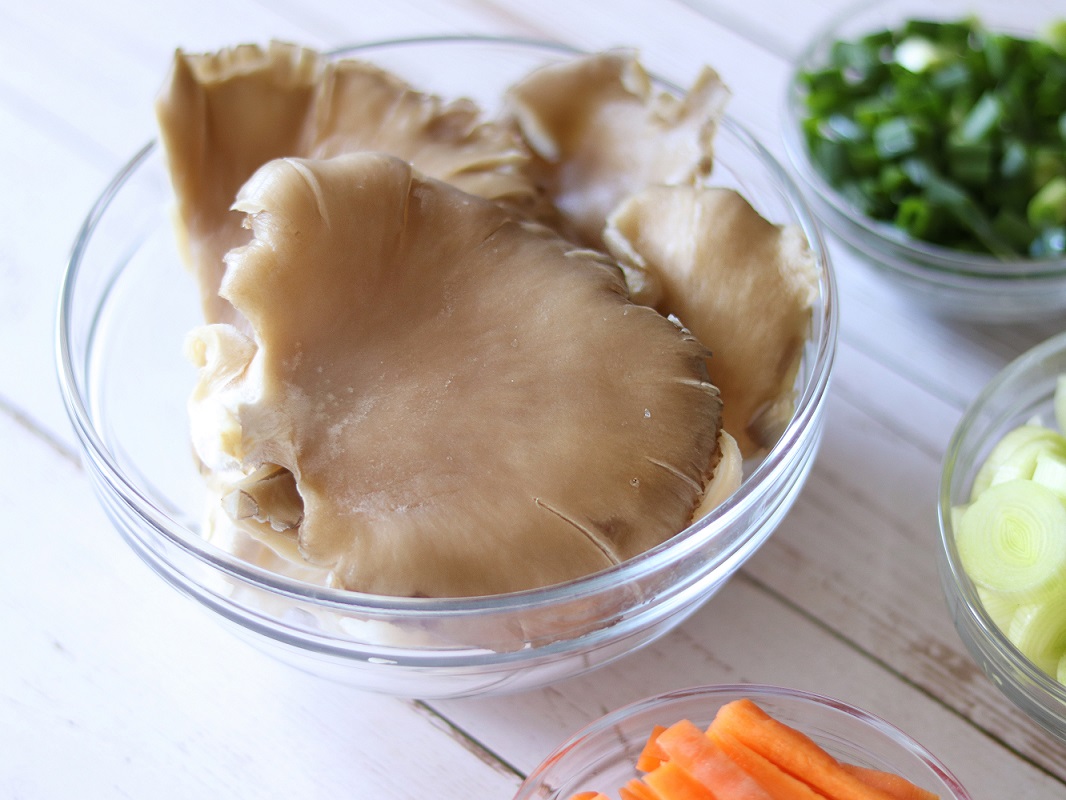 Oyster mushrooms are one of the most commonly cultivated mushrooms in the world. In fact, they are a type of edible fungi with a soft, fine texture and light, savory flavor that takes a little time prep. They're similar to the color of raw oysters, however, they come in several other colors like yellow, pink, or blue! Also known as pearl oyster mushrooms or tree oyster mushrooms, as well as Indian Oyster, Italian Oyster, Phoenix Mushroom, or the Lung Oyster, these popular mushrooms are eaten in many cuisines particularly in Chinese, Japanese and Korean kitchens. They have a delicate meaty taste and are used to add flavor to many savory dishes. These fungi can be a smart addition to your diet because of their many health benefits.
This fried oyster mushroom recipe is:
Quick and easy to make
Healthy side dish, lunch or dinner
Full of flavor
Low calorie and low-fat meal
Simple and delicious plant-based recipe idea
Dairy-free and gluten-free
Comfort and hearty food
How Long Do I Cook Oyster Mushrooms?
For this recipe using oyster mushrooms, it takes only 22 minutes to cook this delicious, plant-based meal. This quick and simple vegan dish is perfect for busy days or cozy evenings when you need something that is filling and satisfying.


How to Clean Oyster Mushrooms?

For the purpose of cleaning, be sure to gently rinse oyster mushrooms with cool, running water (not too long!) right before you cook them so you can clean them from any dirt. After that place the mushrooms in a colander or strainer. Shake it to drain the excess water. Rinse them just long enough to wash off any dirt. Never let them soak in water.
📖 Recipe
Made this oyster mushroom recipe for lunch or dinner? Please rate it, leave a comment below, and share your photo on Instagram with the tag @go_eatgreen and hashtag it #go_eatgreen. I would love to hear about your experience and your comments just make my day!
Love, Marinela💚